The Hopela Story – Giving at the Moment of Inspiration
At Hopela, we believe giving should be easy. No hassles. No barriers. That's why we created Hopela, the mobile giving solution for the next generation of givers and the causes they fuel.
Inspiration can happen anywhere –at an event, in a coffee shop, in the theater or in the garden. It can even happen at home. But the printed pledge card still rules the giving economy. The new generation of donors is increasingly online, and on their mobile phones. They don't carry checkbooks and they don't use envelopes and stamps.
Hopela helps nonprofits get discovered, raise money and stay engaged with their donors throughout the giving cycle, right on the mobile phone. Hopela's back office automation and marketing analytics helps fundraising professionals make smart choices about their spending and increase the return on every dollar spent.
For many organizations, digital and mobile fundraising solutions have been out of reach – too costly and too burdensome - to fully integrate into every day fund development operations. With Hopela, fundraisers now have the technology to enable giving right at the moment of inspiration.
Community organizations get more resources for their cause, and bring more happiness to the world with Hopela.
Inspired? Send us a note at sayhello@hopela.com.
Happiness is the Hopela Way
Here at Hopela, we take happiness seriously.
We are a data-driven tech company that loves research! We wondered what the research said about more fundamental life questions: what is needed for a happy life? A happy company? A happy community? How do we help more people find their own path to happiness?
After combing through tons of research studies, and compiling insights from hundreds of conversations with nonprofit executives and donors, five core components emerged as necessary for a joy-filled life: learning, achievement, creativity, productivity, and giving.
Hopela is founded on these core values. They animate our company culture, inspire our work, and inform the products we develop for the nonprofit community. In removing the barriers to giving, we are helping nonprofits and donors achieve world-changing impact together.
This makes us happy. We hope it makes you happy, too.
A Merry Team of Do-Gooders
We are strategists, entrepreneurs, techies, writers, fundraisers, and project managers. We are passionate about fueling the potential and world-changing impact of the nonprofit community.
Irina Menn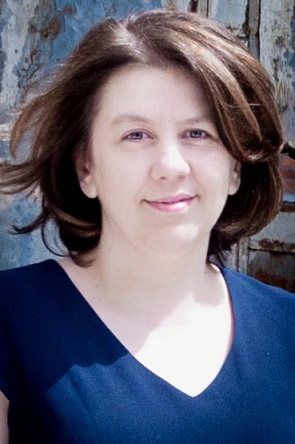 Founder and CEO
Irina founded Hopela, a mobile-app company designed to help nonprofits raise more funds, engage the next generation of donors, and make giving a more intuitive process for donors.
Prior to founding Hopela, Irina spent 15 years working for tech companies including Microsoft, B-Squared, Mercent, HyperQuality, and Captaris, creating award-winning products in the consumer and B2B space.
She is a leader and mentor to the area's leading product management and tech programs. She is an organizer for Startup Nights Seattle, a collaborative event series for bootstrapping startups to share challenges, find help, and implement solutions. She serves on the Advisory Board to the University of Washington's Product Management Certificate program and the Product Management Consortium Northwest.
She graduate with a Computer Science degree, and a Mini-MBA from the University of Washington.
"I founded Hopela because I believe giving is one of key components of happiness. We need tools that make it easy to give in the 21st century."
---
Aric Mayer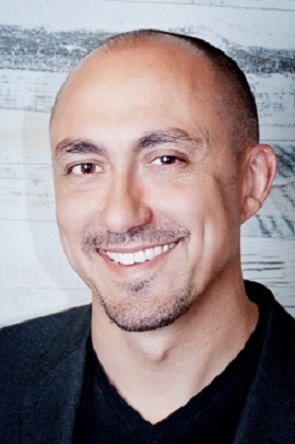 Strategic Advisor
Aric advises Hopela on nonprofit funding strategies and strategic storytelling.
Over the past 17 years, Aric produced photography, media, and marketing campaigns for several of the world's leading brands: Sony Entertainment, People Magazine, Comedy Central/MTV Networks, and Hearst Magazines.
His company Aric Mayer Studios, founded in 2003, provides film and photography services for art and cultural centers, media companies, and businesses. Commissioned by the Wall Street Journal, post-Katrina New Orleans, Aric's studio developed a photo series demonstrating the need for radically different approaches to natural disasters. This solo exhibition of color photographs is displayed at Gallery Bienvenu in New Orleans. He produced and directed The Shop of Wild Dreams, a feature length film with theatrical release in Seattle, WA.
As Creative Director and Digital Strategist for HEAL Africa, an organization leading community-based initiatives in public health, community development, and conflict resolution in the Congo, he developed media policy, marketing and communications strategy in a war zone.
He is an instructor in the MBA program and the College of Fine and Performing Arts at his alma mater, Western Washington University. He teaches MBA Marketing Management, MBA Consulting Capstone, Arts Management, and Arts Marketing. He received his MBA from Western Washington University, his MFA from the Pratt Institute, and his BA from John Brown University.
"I work with Hopela because I believe in the power of focused, mission driven organizations to make a lasting difference. I want to help them do that."
---
Jevin Su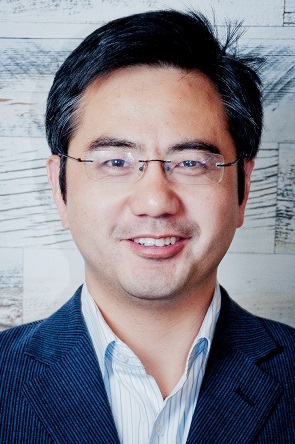 VP Engineering
Jevin is an experienced full-stack developer with more than seven years working in startups and established technology businesses. He has built several scalable platforms in China, including a giving platform and a closed social network. Hopela is his first US Company.
"I like to give back to the community and want to make it easier for others to do so, too. That's why I work at Hopela."
---
Val Sanford
VP Marketing and Business Development
Val engages with passion and experience to build strong partnerships and to bring products to market. For more than 20 years, she has developed strategic relationships that strengthen her products' place in the market. She has marketed both B2B and consumer products, for companies include FCB Direct, Network Commerce, Singlestep Technologies, Zango and blinkx.
Val sits on the Board of Trustees for the Seattle Girls' School, is Co-Vice President of AAUW-Washington and holds a seat on AAUW's national fundraising committee.
"I work with Hopela because I want to make it easier for community-based organizations to fulfill their missions.
---
Scot French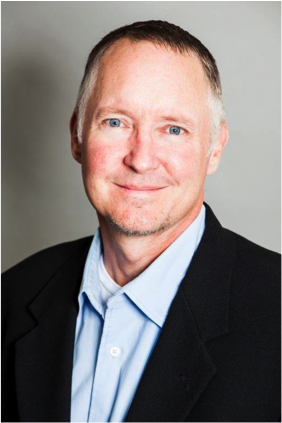 Strategic Advisor
Scot has more than 20 years working in marketing and business development. While at Hal Riney & Partners and Wieden & Kennedy he developed and implemented strategic marketing and advertising programs for leading consumer brands such as Nike, ESPN, Old Milwaukee Beer and The North Face.
Scot has extensive experience marketing tech companies, including Internap Network Services, Singlestep Technologies, Klir Technologies, Infospace, and Corbis Images. Scot advises Hopela on public relations, strategic communications and marketing.
"Working with Hopela is a wonderful opportunity to bring together my passions for start-ups, giving, and working with talented people to change the world."
---
Jill Carnine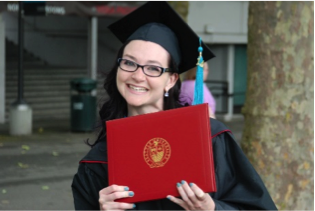 Social Media and Community Advisor
Jill recently completed her Masters in Fine Arts in Arts Leadership from Seattle University with a focus in Development and Advocacy.  Before deciding to go back to school, she spent several years working as a Production Stage Manager for various ballet and theatre companies around the country. 
Jill supports our clients and directs our on social media strategy. She helps us tell our story to the giving community.